About The Little Scientist
---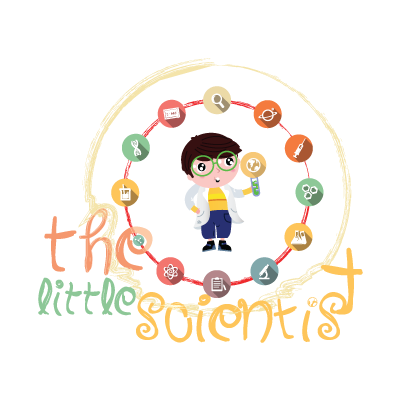 ---
The Little Scientist is a scientific literacy program aimed at introducing children between the ages of 4 and 12+ to the wonderful and awe inspiring world of science. Through the use of an integrated and interactive spiral syllabus specifically designed to engage kids, the program seeks to instill in them a lifelong love for learning and a passion for the processes of scientific inquiry and discovery.
Hands on lesson plans and activities are designed to encourage exploration and critical thinking  while providing a smooth transition into academic endeavors.  The unique syllabus was developed by science educators and subject matter experts to nurture the development of children's conceptual frameworks – the foundation for lifelong learning. The program covers a range of disciplines such as mathematics, logic, planetary sciences, physics, biology, chemistry and an array of other applied sciences.
"If I have seen further than others, it is by standing upon the shoulders of giants."Sir Isaac Newton
No other quote better encapsulates the nobility of the pursuit of scientific knowledge. Isaac Newton reminds us that to go forward in thinking and discover, one must first understand the wealth of knowledge that has come before.
Science is perhaps the most innate approach that kids take to exploring and understanding the world around them. It is through this process of discovery that children at the earliest age being to develop their capacity to think independently and to make sense of the world around them. It is through our support and nurturing of this way of thinking that we as a society can harness the potential of innovation and advancement in applied fields of study.
In their title statement, the National Science Education Standards (1996) concluded that 'learning science [and technology] is something students do, not something that is done to them" – highlighting the importance of appropriately engaging students with the subject matter. It is in this vein that we chose to adopt the Ontario Curriculum for Science and Technology (Grades 1 – 8) (v.2007) as our standards of practice.
The decision to pursue these comprehensive standards as the backbone to our syllabus was based on the integrated and applied nature of recommended approaches to learning and the stability of the curriculum itself.
Our structured program offers students the chance to be exposed to a variety of subjects and to build on their understanding of these subjects in an integrated manner. Our after school science club offers students and their parents flexibility in attendance while providing students the chance to cover the same topics as in the structured program, at their own pace.
I cannot put into words how grateful we are for all the support we have received from the Kuwait Scientific Center in their efforts to house our pilot program. It has been an honor and a great privilege to collaborate with some of the most talented and passionate educators in the establishment of this franchise, many of whom we work alongside on a daily basis to deliver a quality scientific literacy program that we know will make a tremendous difference in the lives of our students and their families.
Our aim in offering this program is to instill in children a love for lifelong learning and a passion for the process of scientific inquiry and discovery so that they may themselves become the giants on who's shoulders future generations will proudly stand.
With my sincerest thanks and admiration to all supporters.
Dima Alrifai
director@thelittlescientist.org
Our Partnership with TSCK
---
An iconic attraction in Kuwait's cultural and scientific landscape since its establishment in 2000, The Scientific Center – Kuwait has captured the hearts and minds of Kuwait's residents while making scientific knowledge accessible to the masses. The Scientific Center is a cornerstone of national public education initiatives in Kuwait and continually inspires, delights, informs and challenges citizens to participate in the noble pursuit of knowledge. With a focus on engaging visitors with science of local and global relevance, it stands as a center for innovative thinking and advocates for learning leadership in science and technology.
The Little Scientist is proud to have its flagship operation located in Discovery Place within the Kuwait Scientific Center. Furthermore, we are thrilled at the prospect of working with TSCK in order to initiate a proactive dialogue in science and technology with local communities, to the betterment of people's lives.

Wilson & Bass is a leading global provider of human resources advisory, research and business process outsourcing services.
It was established in 2001 as part of a MEDCOMM Consulting Groups Human Resources services line and its development overseen by ex-IBM management. Over the years the division's client list grew on a global scale, with the majority of its operations and large scale projects concentrated in the GCC and Eastern Canada. As a natural progression, the decision was taken to grow the service line into a standalone business. Today, W&B is an independent global consortium of 150+ business consulting professionals, specializing in human resource management, career and academic counseling as well as national manpower advisory services. W&B is continuously at the forefront of redefining the industry's best-in-class methodologies and maintains a commitment to giving back to local communities with an emphasis on corporate social responsibility.
The decision to open our first regional office in the GCC was executed in 2012 in Kuwait. The decision was a timely one, strategically aligned with the release of Kuwait's "Vision 2035" document which includes a plan to transform the country into a regional hub for finance and trade. Recognizing that the most essential component for the successful implementation of such a plan is a robust capacity for national and corporate manpower development – we have our work cut out for us.
We are people who are passionate about people – and guiding them to develop their workforce potential to the fullest. We are the first HR services based organization to combine corporate, national and individualized services under one roof and we continue to be the only providers of total HR services in the world – which industry professionals have come to call 'the new HR'.
We are proud of our humble origins, our innovative and multidisciplinary approaches to problem solving in cross cultural environments. As a team, we stand united at the helm of a pioneering approach to HR consulting that without doubt, will transform both the industry and the global workforce.
1. What is The Little Scientist?
The Little Scientist is a unique scientific literacy program for children ages 4-12+ years where they are exposed to activities designed to build their scientific literacy through an interactive, exciting and hands on syllabus. The program covers disciplines such as astronomy, geoscience, social sciences, biology, chemistry, physics, mathematics and logic.
2. What are the program objectives?
The little scientist is designed to:
· Expose children to scientific concepts build their confidence in the study of scientific fields.
· Increase children's capacity for reasoning, logical thought, critical thinking and problem solving.
· Teach children the scientific approach to questioning and determining answers – an important life skill.
· To breed confidence in a child's capability to think independently.
· Speak to children's curiosity and their innate need to make sense of the world around them.
· Use a wide range of interactive and multimedia resources to engage children and enhance learning.
· Continually assess children in a no-pressure environment in order to ensure understanding and the ability to apply learnt concepts.
3. Will the program help improve my child's school performance in scientific subjects?
The little scientist program is based on the Ontario Science & Technology Curriculum (2007) grades 1 – 8. Although the program is rich in its scientific content and is meant to expose children to various subjects related to science, it is not meant as a substitute or supplement to any elementary science curriculum taught in Kuwait.
4. What are the teaching methods that you adopt at the Little Scientist?
The program leverages an integrated approach to scientific literacy, which involves combining concepts and varying teaching methods to keep children interested. Hands on, practical learning and group critical thinking exercises are incorporated in order to encourage the development of essential problem solving and teamwork.
5. What should I expect from my child at the end of the program?
We believe that every child is unique each with their own areas of interest. Therefore, we focus on exposing our students to the overriding concepts and ensuring a solid understanding of major paradigms within scientific fields of study. We refer to these as the "BIG ideas", – the broad, important understandings that they should retain long after they have forgotten the details of what they have studied. These "Big ideas" will help them build on conceptual frameworks in various fields; which they will be exposed to throughout their academic and professional lives.
You should expect to see in your child an increased capacity for independent, systematic thinking, problem solving and analytical thinking skills, in addition to a passion for science and an enthusiasm for exploring science and technology related issues discussed in the media.
6. How does the "BIG ideas" concept work?
To instill big ideas in children, we need to expose them to interactive content that will:
Relate science and technology to society and the environment;
Develop the skills, strategies and habits of mind required for scientific inquiry and technological problem solving which helps developing investigation & communication skills and;
Understand the basic concepts of science & technology.
Please refer to the Ontario Science and Technology Curriculum (2007), Grades 1 – 8 for more information.
7. What are the development aspects targeted by the program?
The Little Scientist program is designed to encourage development in 7 key areas:
Communication, English fluency
Emotional & Social Development
Scientific & technological literacy
Knowledge and understanding of the world and their place in it
Expressive and aesthetic development
Physical development
Creativity
8. What is the Little Scientist's learning structure?
The syllabus is made up of 5 modules, each comprising of ten units. Each unit focuses on developing a specific set of competencies by:
Introducing vocabulary and basic concepts within a scientific field of inquiry.
Expanding on foundation level knowledge by demonstrating application of basic concepts and their relationship to other scientific fields.
Reviewing and consolidating knowledge garnered in the foundation and application levels.
Assessing the child's understanding and retention of concepts learnt.
9. What subjects are taught in your program?
The program consists of 5 modules, each has 10 units.
10. What kind of membership options do you offer?
Because we want as many people as possible to benefit from our unique program, we have provided the following membership packages to suit their different needs:
The content in this program package is structured module content and is a total of 3 hours a week (2 x 1.5 hour sessions).
The content in this program package is structured module content and is a total of 2 hours a week (A single 2 hour session).
The content in this program package is unstructured module content and is a total of 3 hours a week.
The content in this program package is unstructured module content and is a total of 3 hours a week.
11. Do you provide transportation?
At this point, we do not provide transportation. Parents have to drop and pick up their children at the designated points.
12. What is the duration of the program?
The duration of our program depends on whether a child is on the "Structured" program or the "Fast track" program.
Structured program – Each unit takes an average of 12 hours to complete for a total of 120 hours per module. The entire program would approximately be 600 hours long.
Fast track program – Each unit takes an average of 8 hours to complete for a total of 80 hours per module. The entire program would approximately be 400 hours long.
However, each child is different and learns at their own pace. Due to our small class sizes, teachers are able to interact with each child at length and progress is regularly monitored. A child who has mastered contents within a unit can participate in fast-track classes regardless of age.
13. What is a registration pack?
We offer all our students our special pack upon registration. This consists of the little scientist back pack of three different colors for them to choose from and our uniform (T-shirt & Lab coat). Parents have an option of purchasing backup uniforms when needed.
14. Who's this program for?
The program is geared towards children who are:
Inquisitive & energetic
limited attention span
Technology driven
Ages 4 – 12+
15. How many teachers are there in a classroom?
There will be a lead class teacher and a teacher assistant present in all our classes for optimal learning and classroom management.
16. Is the program safe?
We have established class safety procedures for teachers to adhere to and classroom regulations that children should abide by. Upon registration, you will receive a classroom regulations sheet, outlining safety and behavior standards during the class. We encourage you to discuss these with your child and ensure that they understand the importance of abiding by them. Your children are our children and we have spared no effort to ensure their safety from the time you drop them off to the time you pick them up.
17. Does my child need to bring anything to the class?
All required materials will be provided to students in the class,  Please ensure that your child arrives wearing their Little Scientist uniform (T-shirt & lab coat).
18. Does your program cater to children with special needs?
We welcome children with special needs subject to teacher and availability of required classroom resources.  The special needs child's registration process includes a meeting with our academic counsellor who will make outline specific learning recommendations to the parents of the child on a case by case basis.  Please contact our help desk for more information.
19. If my child is not able to make it to a class, do you offer makeup sessions?
Due to the structured nature of our program, we highly recommend your child's commitment to classes, on certain occasions, however, when children are unable to attend because of special circumstances (e.g. illness, family occasions, etc.), makeup classes will be arranged subject to classroom availability.
20. Can I attend a class?
For the safety of our students and to ensure minimal disruption to the class, parents are not allowed into the classroom during a lesson.  However, our curriculum includes activities and events that will involve parents so they can share with their children the unique experience of The Little Scientist.
21. What payment methods do you accept?
We accept cash payments and debit payments only.
22. Can I pay the program in installments?
The program must be fully paid before children attend their first class.  No installment payments are accepted.
23. Where do I drop off/pick up my child?
Children are to be dropped off and picked up at the reception area only by their parents or persons authorized for that purpose. The civil id of all persons designated to pick up a student need to be submitted to the reception and the appropriate forms completed.
24. I have a complaint. How can I register it?
We at The Little Scientist have implemented a strict quality management system and as such, aim to provide everyone who visits us with the highest levels of service quality possible. Your feedback is an invaluable way for us to grow and enhance our service. Customer complaint and feedback forms are available at the reception area for you to fill out directly or with the assistance of one of our customer care representatives. We hope to resolve all issues within 24 hours of being notified.
25. If I have an issue that concerns my child, who do I speak to?
You are more than welcome to communicate any issues or concerns you may have regarding your child during our operating hours with our program director or the customer care representatives. The program director attends all classes and is aware of all activities inside and outside the classroom. If you wish to speak to your child's teacher, please inform the reception staff who will set up a meeting for you.